Canvas Frames
Display Your Artwork Perfectly
Canvas framing to make your artwork shine. From simple canvas stretching to sprayed floating museum tray frames.
Made In The UK
Full Insurance Coverage
Range Of Finishes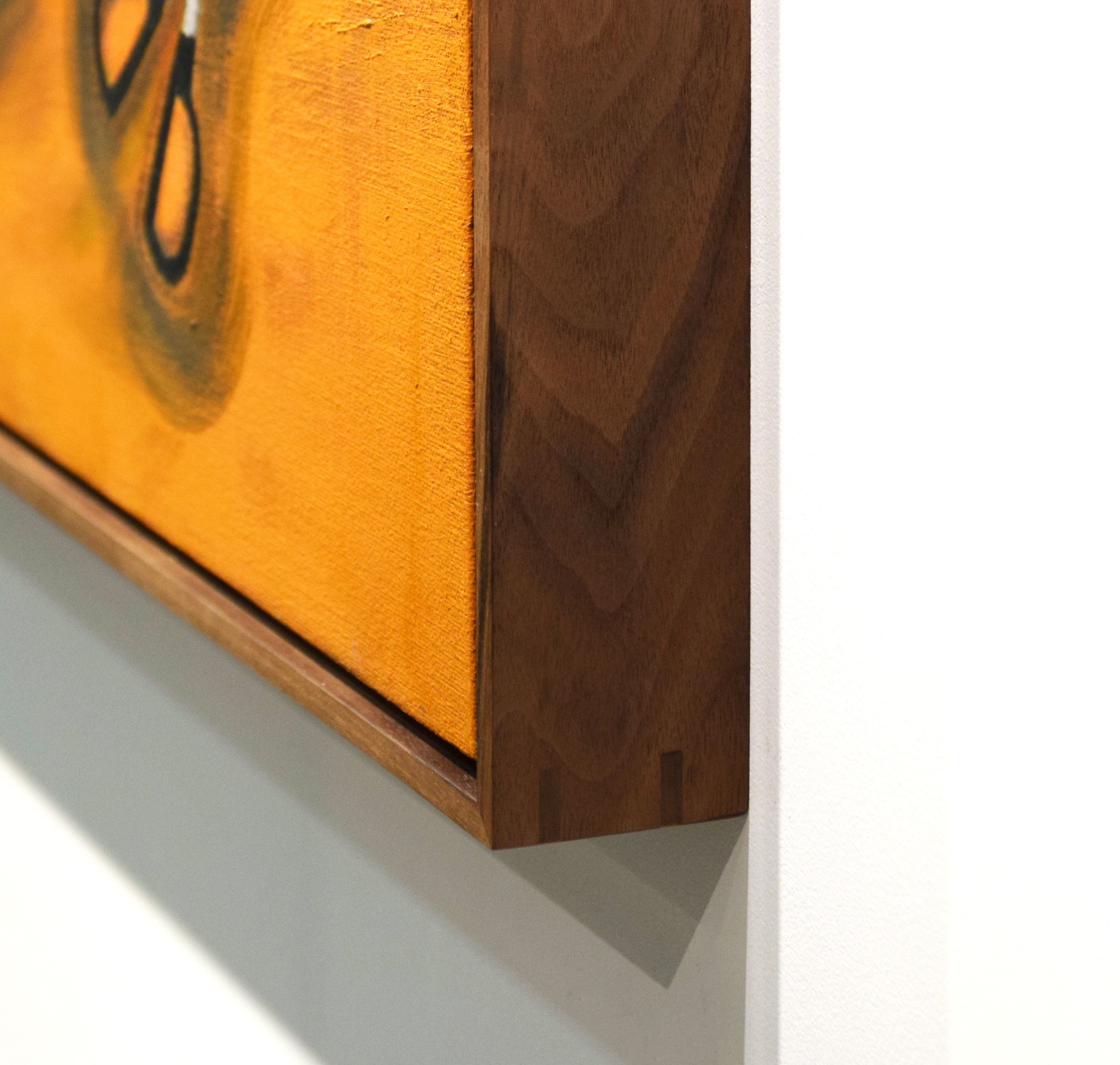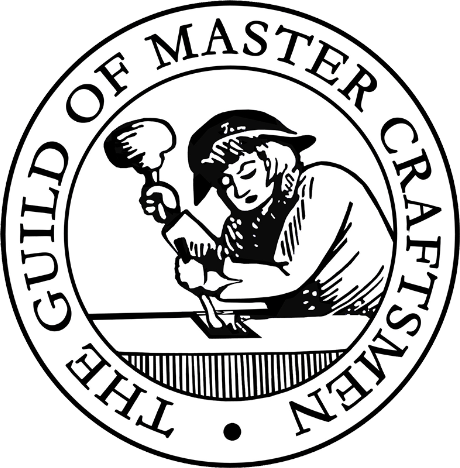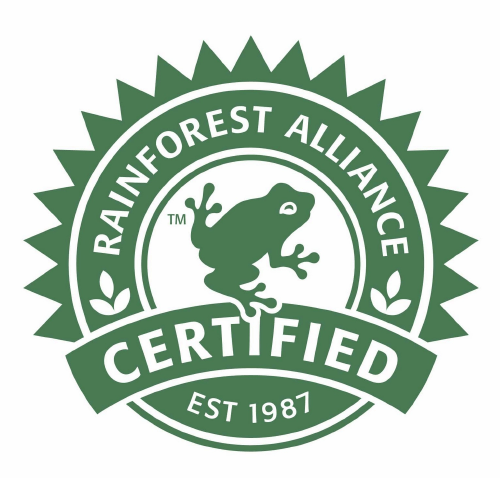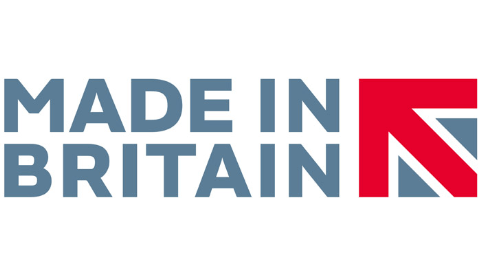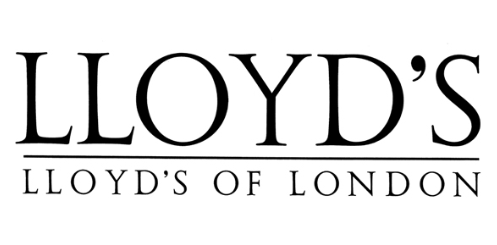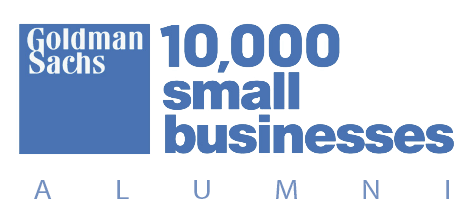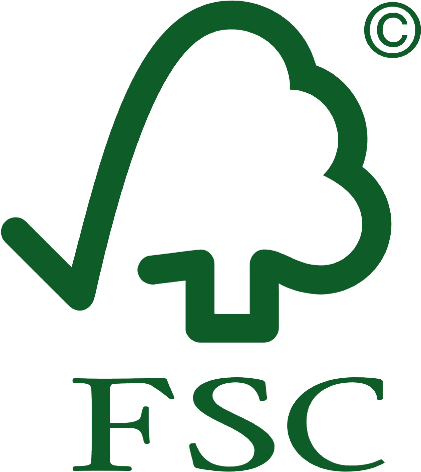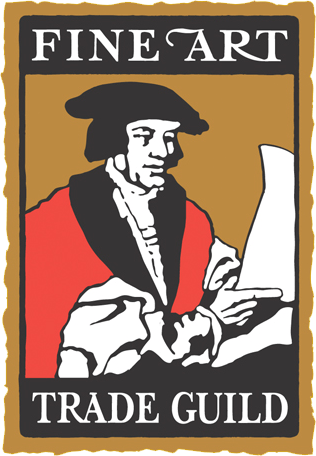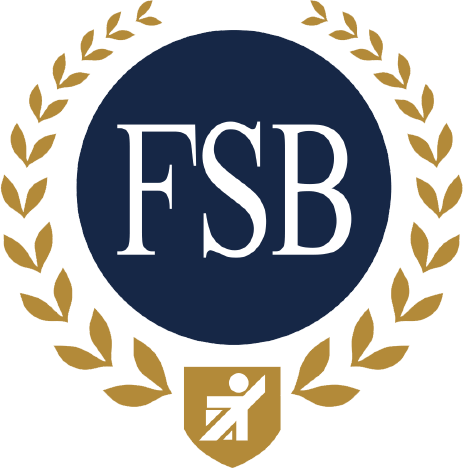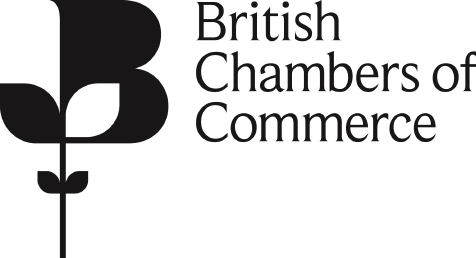 Features
Handmade Canvas Frames
We make canvas floater frames for canvasses up to 3 metres
Zero Reflections
As there's no glazing with a tray frame, there's no reflections like you get with glass. Your artwork can be enjoyed with absolute clarity.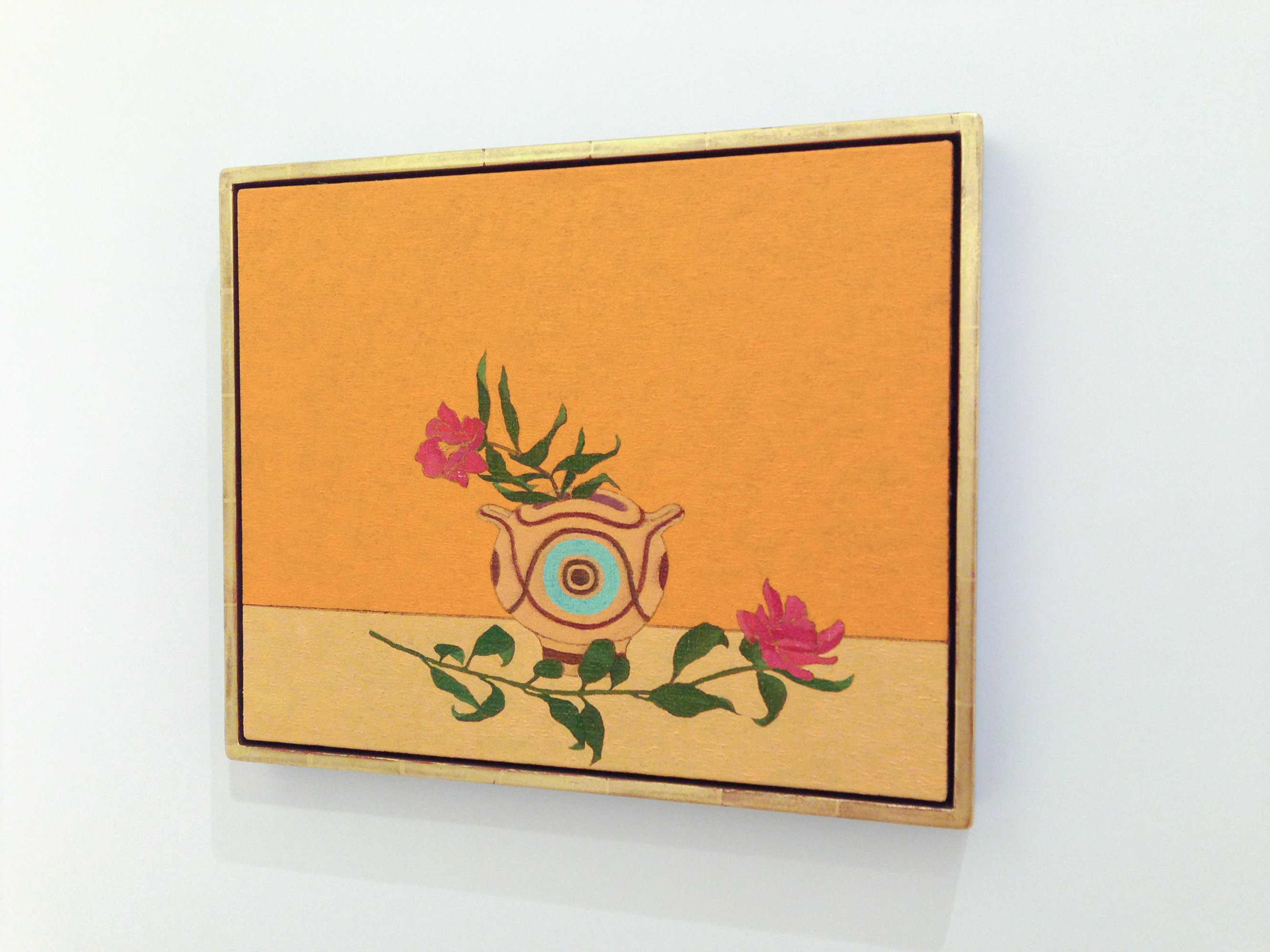 More Economical
As no glazing is needed, there are large cost savings for your frame. This makes tray framing an option worthy of consideration.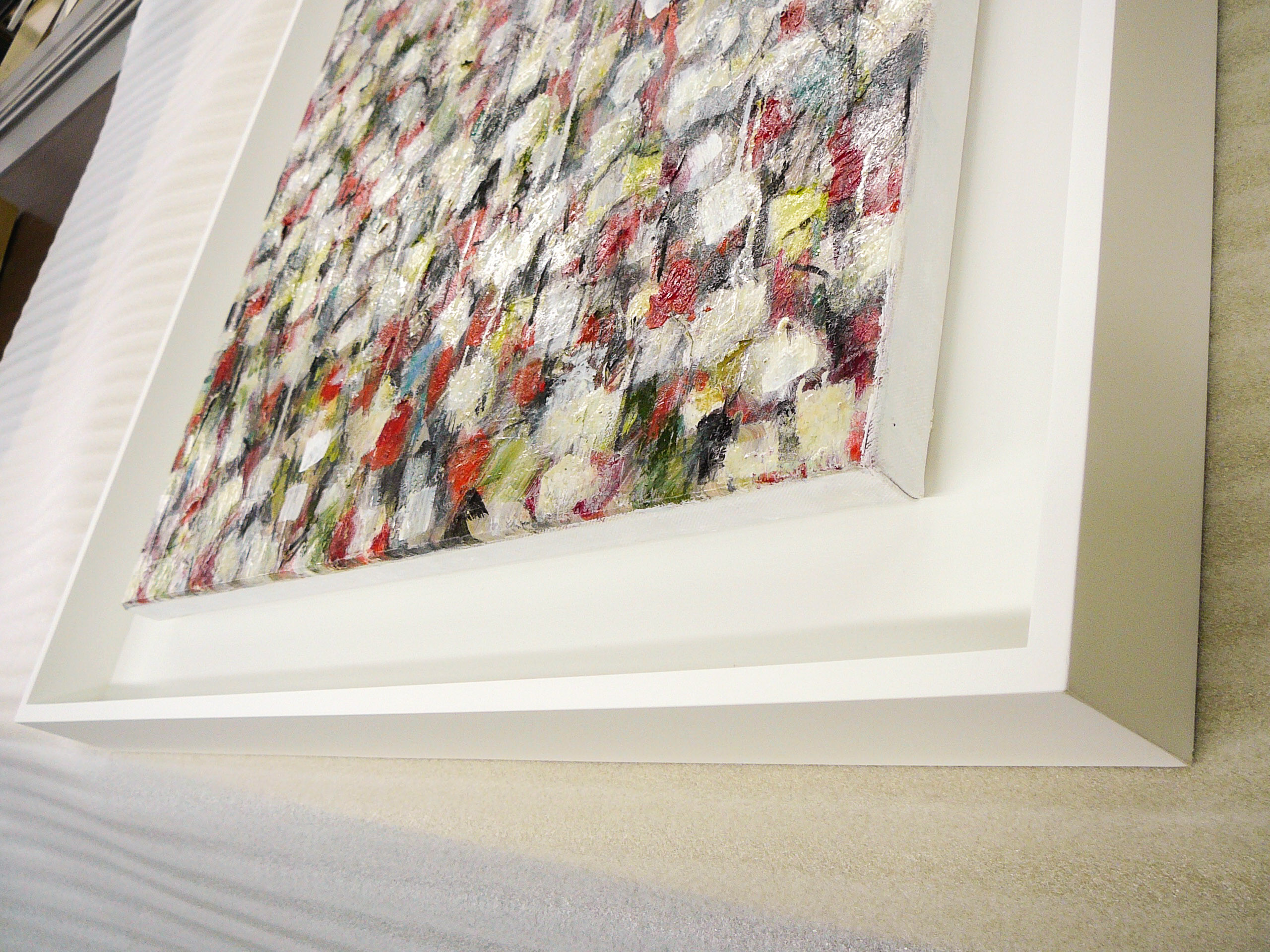 Lightweight Frame

Very minimal material allows canvas frames to be lightweight, making for simple transport and hanging.

Canvas Tray Frames

A stylish frame to highlight your artwork. Tray frames are like a box frame, but with no glazing. This makes for a lightweight and economical option.
"I started using Harten Frameworks six years ago. These guys are the best framers in the UK, they focus on my needs and always deliver. "
Description
What Are Canvas Frames?
The term "canvas frame" (also called a "floating frame") is used to refer to different types of framing. The different styles people often mean when they refer to a "canvas frame" are summarised below, with more detailed information further down this page.
1. Support  / Stretcher Frame
The support frame or 'stretcher frame' that an art canvas is stretched to. This is the right approach if you've already got a piece of art on canvas. It can be rolled ready for us to stretch, or we can re-stretch an existing piece. When the canvas is stretched to its frame, it can be hung as-is or have a frame added.

2. Tray Frame
A tray frame (sometimes also called 'baguette frames' or 'glassless frames') can be used around the finished canvas, which is unglazed. A shadow gap is often left between the inside edge of the frame and the side of the canvas. This creates a more dramatic version of the negative space provided by a traditional mount. This shadow gap gives rise to the term 3d floating frame in the UK.
3. Canvas Box Frame
Enclosing the canvas in a box frame, which is then glazed. If you're concerned about protecting the canvas from UV light or people touching the art, this is an option to consider. If glazing a piece of canvas art, anti-reflective glazing is almost required to preserve (and in many cases enhance) the colour and detail of the piece.
Get your project started
Let's get your art framed
Get a bespoke design brief for your project. Each frame is uniquely designed and manufactured in house by our expert framers.
Craftsmanship
Nearly 50 Years Making Canvas Frames
"A picture without a frame is like a soul without a body" - Van Gogh
Completely Bespoke
We know quality frames and display solutions are made to measure. varying levels of protection available depending on where it's going to be located.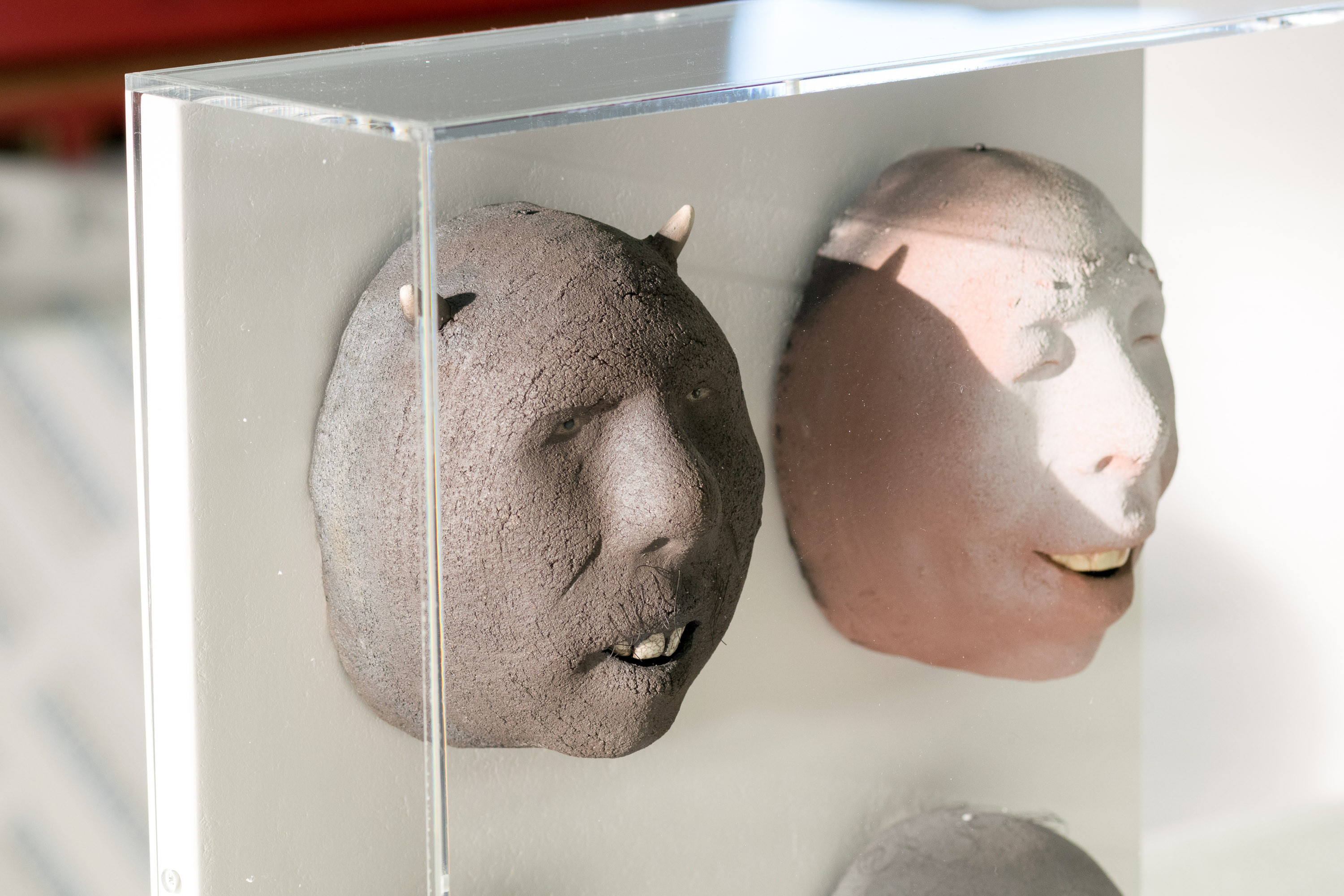 49 Years Experience
As we've been around for nearly 50 years, we have an enviable amount of experience in all aspects of picture framing and display solutions.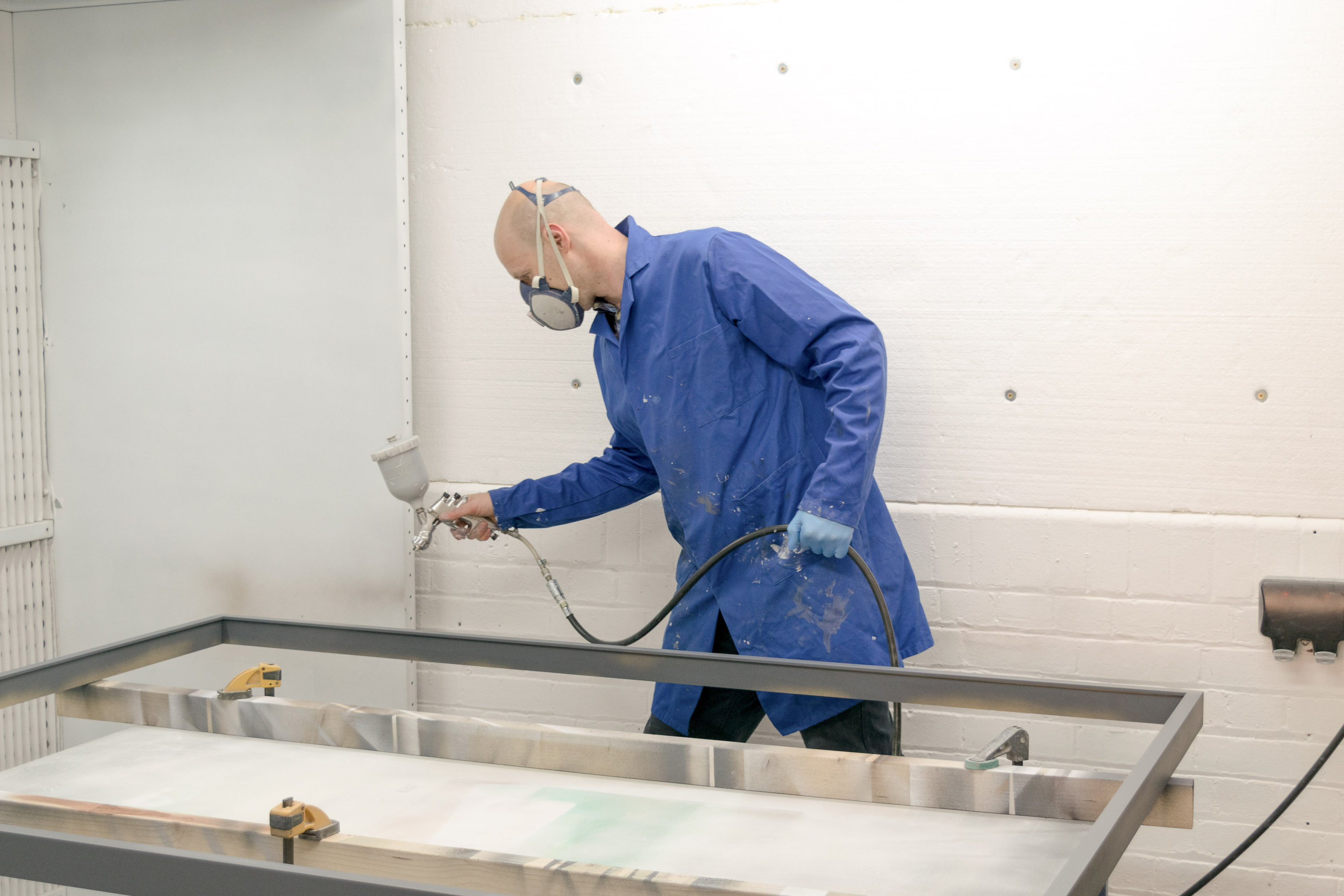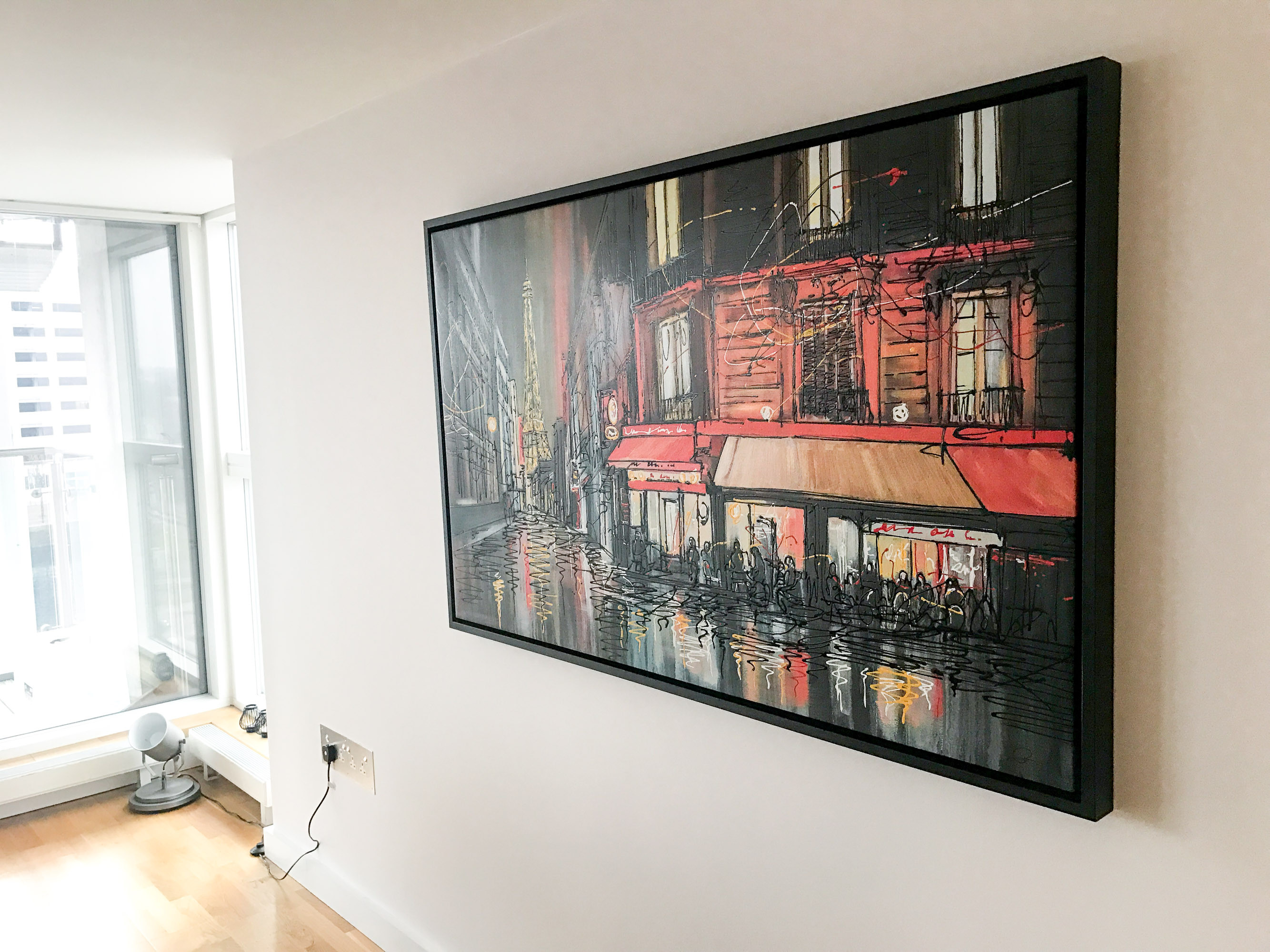 The framing of my piece has really made a statement in our new home, for a price that was unrivalled by any local competitors.
Finishes
Finishes & Materials
Quality and robust materials to ensure the longevity of our canvas frames
Sprayed

Spraying is our most popular finish, with benefits including invisible frame corner joins, a smooth high quality effect and a choice of colours and glosses. It gives contemporary museum quality to any artwork.

Staining

A versatile option that can be used to enhance grain, add colouring and even out natural surfaces. This is best used on natural woods.

Waxed

We use wax when sealing raw wood, enhancing the grain and natural colours.

Gilding

After laying a gesso base, gilding can be applied using leafs of many metals, including gold, silver, bronze, copper & aluminium. This gives you a luxury finish with a huge range of custom styles including patination, scuffing, rub through and burnishing.

Burn Back

Gives modern rustic aesthetic with deep texture and ageing effects. The process involves carefully burning the wood. Ash or obeche wood has the best grain effect for this technique.

Corten

This unique finish is created though a careful chemical reaction on wood and metal. The result is a natural rust which is then sealed with clear lacquer to protect it.
Hand Finished Metals

We've developed our metalwork extensively recently, with our team now welding both custom aluminium and brass frames to suit a number of different shapes and styles.

Hand Finished Woods

Our team handcraft our wooden frames in house from a range of species including beech, oak, walnut, rock maple, ash, cherry and pine guaranteeing a high quality finish every time.

Splines

Up to 5 splines can be used on your frame, for 2 purposes. Either to make a stronger frame for large works (where it's often painted over), or for the style and character it adds to your frame. In the latter case, contrasting woods can be used to enhance the effect.
Get your project started
Let's get your art framed
Get a bespoke design brief for your project. Each frame is uniquely designed and manufactured in house by our expert framers.
Examples
Examples of Canvas Frames
Browse images from past projects, including many canvas tray framing ideas to give inspiration for your next project.
"The only museum quality framers we've found outside London. "

Chris Brooks

Gallery Owner
Suitable For
What Artworks Can Be Used In A Canvas Frame?
Of course, canvas works can be used in a tray frame, but many other artwork types are suitable.
Acrylic
Metal & Wood Frames
Artwork
Box
Panel
Box
Simple
Stretcher
Tray
3D Object
Board
Canvas
Digital File
Mirror
Paper
Textile
Get your project started
Let's get your art framed
Get a bespoke design brief for your project. Each frame is uniquely designed and manufactured in house by our expert framers.
Construction
How Are Canvas Tray Frames Constructed?
This is how we manufacture Canvas Frames
Support Frames / Stretcher Frames
So what is canvas stretching?
Stretcher frames are rectangles that canvas artwork is stretched over. They are most often wood but can also be aluminium. Our support frames are made from Tulip wood which gives a great balance between weight and strength, whilst still being easy to work with. The Tulip wood we use is kiln dried and naturally resistant to warping. Tulip naturally has very few knots, which makes it preferable as a support structure.
The Tulip we use is FSC certified. Using materials that are sustainable is important to us.
Our preferred size for a canvas stretcher bar is at least 40mm x 30mm. Using any less than this can give the impression that the artwork isn't as substantial, which has a subconscious effect on price perception. Plus is creates a much more stable, solid structure to ensure the frame lasts for a long time.
We apply several extra touches to the support frames we make. The corners are gently softened. This means the canvas won't rub or show through a sharp inner edge. We like our frames to look as good from the back as they do the front.
If the size of the piece is particularly large in any one dimension we'll add support struts to the reverse of the frame. This ensures that the rectangle holds its shape and helps support the corners of the support frame.
In commercial environments (as well as with important artwork) we add a backing board just behind the canvas material. Apart from giving a sturdier feel this protects the work from accidental punctures. This can happen with passers by giving an experimental prod if the art is hung in a public area. This backing board is perfectly flush with the support frame and is not noticeable from the front. Unless you give the experimental prod.
Canvases were traditionally fixed to the support frame by using pins/nails along the outside edge. You can notice this on works from Picasso for example. The modern technique is called "Gallery Wrapping". This is where the canvas is fixed onto the stretcher frame from the reverse, leaving the edges visible and clean. With canvas prints, this allows mirroring of the image to create a seamless extension that wraps around the canvas.
There are 3 ways we can use support frames to help you.
1. Print & Stretch
If you have a digital image we can use our HP 62″ Giclée printer to create a perfect reproduction onto a professional canvas. This image can then be stretched over our support frame. It can be hung to good effect as a "bare" canvas. Or a tray frame can be added to complete the look.
Before we print your file you should decide how you want your image to "wrap" around the sides of the canvas support frame.
The three common options are:
Solid Colour Edges
Have a solid colour (black or white usually) on the sides. This would mean the image terminates exactly at the front facing edge of the stretcher frame. This is sometimes used to help emphasize a shadow gap when we add a tray frame to the canvas.
Gallery Wrapping or Mirroring
Alternatively the image itself can wrap around the sides. So we don't use up any of your image on the sides it's usual to "mirror" the image. This means we replicate the edges of your image to extend the overall size slightly. The effect is largely unnoticeable as the same patterns, colours and gradients of the image are continued to create this mirrored section. This is the preferred option most of the time. Particularly if you'll be hanging the canvas without a frame.
Direct Wrap
The image can be wrapped around the canvas support as-is. This means the actual image will be wrapping around the sides. It's a highly image dependant technique, as you don't want to "lose" any important aspects of the art.
2. Stretch Your Canvas
If you have painted or acquired artwork on canvas we can present the art in the best possible way for you. The canvas artwork can either be loose/rolled for us to stretch to a frame. Or we can re-stretch work that's already on a support frame. Again, an optional frame can be added.
There are sometimes special considerations needed about the condition of the work…
If the artwork is old, damaged or cracking then stretching will need a few extra steps to ensure a good final product.
If the work is damaged then we may discuss art restoration with you. What this involves is entirely dependent on the work itself. It can range from the application of special treatments to expert oil restoration of areas in the art.
3. Blank, Primed, Pre-Stretched Canvas
There's a common problem we find with canvas stretcher frames that come into our workshop. If they're not created with meticulous attention to detail they can end up not being square. Even if it's a few mm off square it can cause issues during the framing stage. The eye notices slight differences like this, particularly if you want a 10mm shadow gap between the tray frame and the canvas. There are solutions to this problem, but it's much simpler to start with a perfect square. We can supply pre-built canvases, pre-primed with gesso, ready for your brush.
Benefits of Our Canvas Frames:
Giclée printing (if required)

Tulipwood FSC support frame

Gallery wrapped corners

Mirrored Edges

Support Backing

Deep 40mm edges

Premium materials

Fittings included

Specialism in oversized work

A Perfect sprayed gallery finish is available
When Should A Stretched Canvas Be Chosen?
The stretched canvas is an instantly recognised contemporary look which works well on clean painted walls. It can also be more economical than other types of framing, simply because you don't have to have a surrounding frame. It can be hung as a canvas in its own right.
Glazing is not usually applied to canvas works unless the value of the piece is very high or you're concerned with damage from UV light. Acrylic and oil paintings are much more resistant to UV than other types of work.
Also our technique for Giclée printing makes the inks stay perfectly vivid in sunlight for around 100 years. Because you don't need glazing the final product is much lighter. Which means it's easier to hang and send by courier. It's also much more resistant to damage in transit. When using a backing board to protect from punctures it's almost impossible to damage a canvas frame. Finally, no glazing also means that the art works superbly in bright areas. There will be no reflections or subtle colour casting of different glazing products.
Stretched canvases are often used by interior designers with stock images or photographs, as they can be customised to their personal design.
Stretched canvases are often used with digital art we print for Property developers, offices & reception areas. Our client's state what colours are needed & we suggest pieces to suit. These are then approved or tweaked & we print the pieces to quality heavyweight canvas with mirrored edges. We also install the canvases with security fixings.
Tray Frames / Baguette Frames
A tray frame is normally shaped like a letter "L" and wraps around the canvas. There is no glass or acrylic used for tray frames. If glazing is used it becomes a box frame.
Although an "L" shape is the most common we can create almost any shape you'd like to serve as a tray frame. We're very comfortable using any combination of angles and curves to suit your art.
We usually create tray frames from Tulip wood and hand finish them to compliment the artwork. They can also be made from aluminium but the finishing options are limited compared to Tulip wood. Most of the wooden tray frames we created are sprayed to create a modern, seamless finish. With normal profile construction you can see the joining line at 45 degrees on the corners. The spraying process makes this construction detail completely invisible.
A shadow gap is the space left between the profile and the canvas. Adding this feature can help let the art breathe, and serves the same purpose as mount board in a normal framed picture. This gap can be any size you require but we usually use somewhere between 0mm and 20mm. Using a distance of 0mm isn't redundant as the curving of the canvas around the stretcher frame does create a visual line break from the profile and can enhance some types of art.
Tray frames are not just used to frame canvas art. Any work that has inherent depth and doesn't require extensive protection can be enhanced with a tray frame. Thick oil painting on boards, fine detail work on gesso painted tiles and laser cut artwork are suitable for tray frames.
What are Floating Picture Frames?
Another term sometimes used to refer to tray frames is "floating frames". This isn't a well-established term and can refer to several different types of framing however. With canvas tray frames the canvas can appear to float inside the frame which is where the name comes from.
When are tray / floating frames used?
Tray frames are to display & enhance works with depth where no glazing is required. A frame is desired possibly to link the piece with other interior design items, or to protect the piece.
A full range of bespoke sizes & finishes are available for any interior requirement. One project we undertook was to display a series of 5 tray frames for steel & plywood fretted art pieces for Susan Laughton & Ian Turnock. They had been commissioned to produce the set for a cruise ship. We worked with the artists to meet their deadline and to exactly match the colour scheme & look that they needed.
Canvas Box Frames
Visually this is similar to a tray frame. The difference between a tray and box frame is that box frames are glazed and tray frames are open.
The process for constructing a box frame for a canvas is much the same as a box frame for any other item. You can read full information about box frames suitable for canvases here.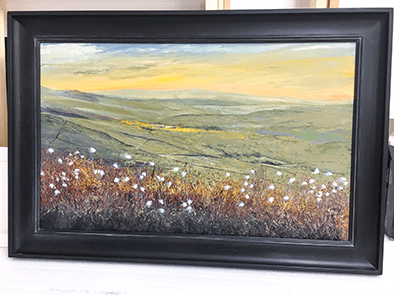 Harten have made beautiful frames for me for over 20 years.
Get your project started
Let's get your art framed
Get a bespoke design brief for your project. Each frame is uniquely designed and manufactured in house by our expert framers.