Large Picture Frames
Frame Your Biggest Artwork
From very big to truly giant - we specialise in custom frames for large pictures. Oversized frames protect your art and come with a 5 year UK guarantee.
5 Year Guarantee
Made In The UK
Full Insurance Coverage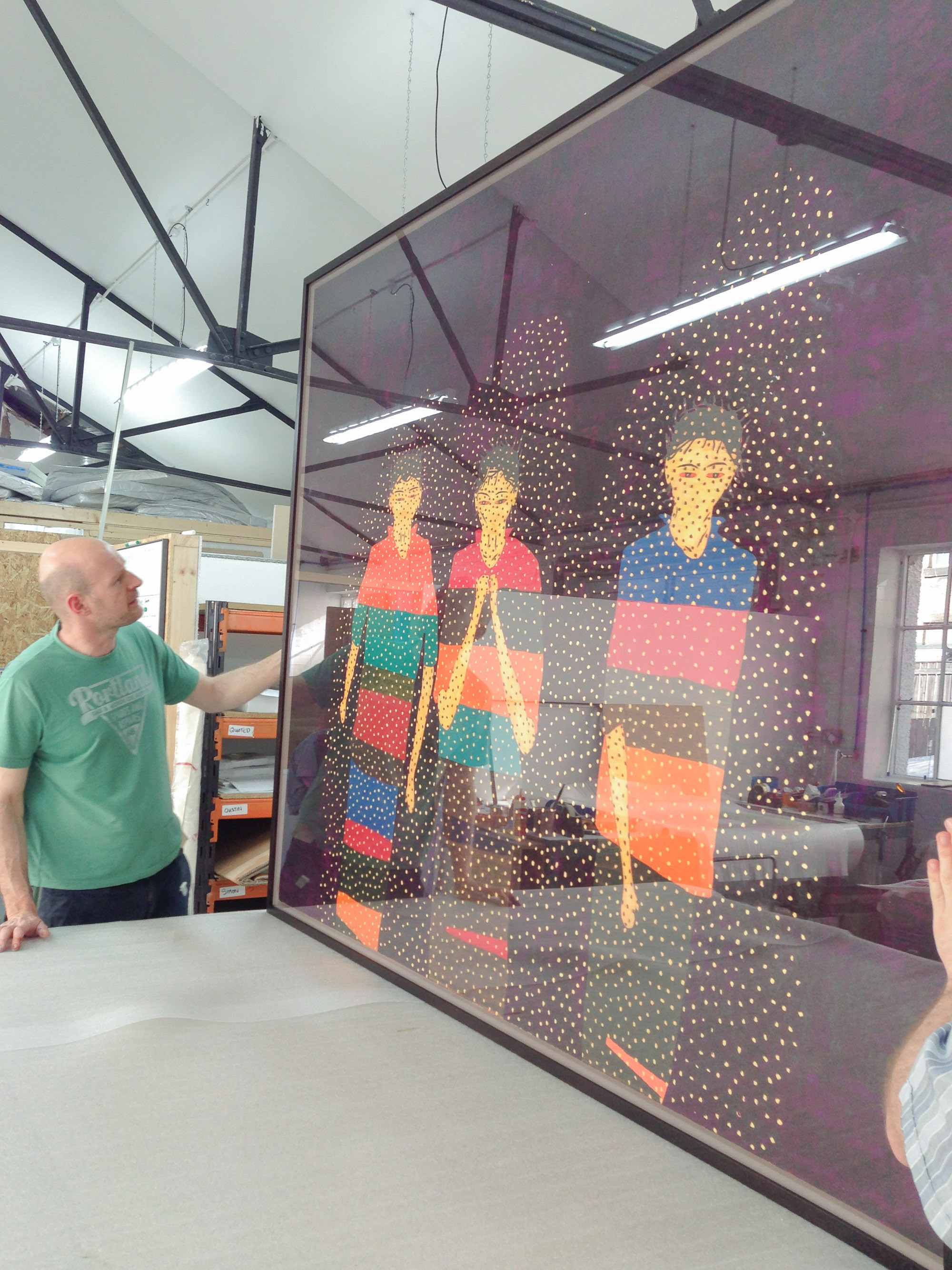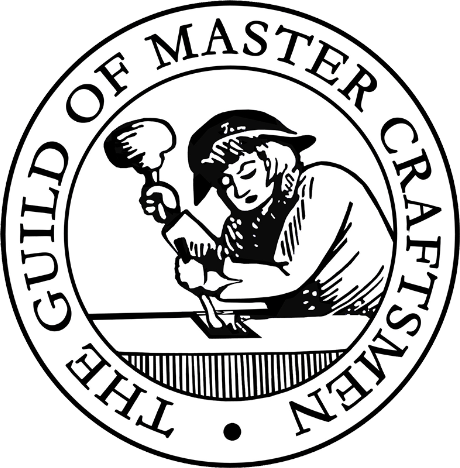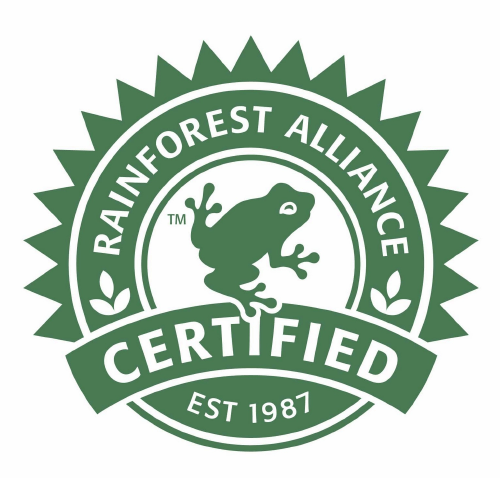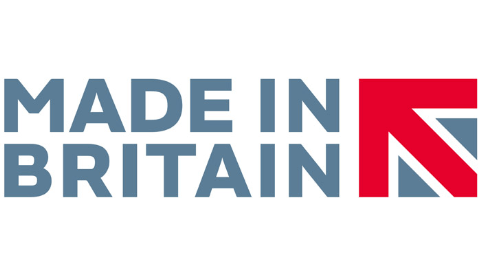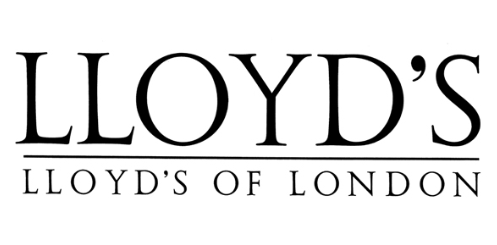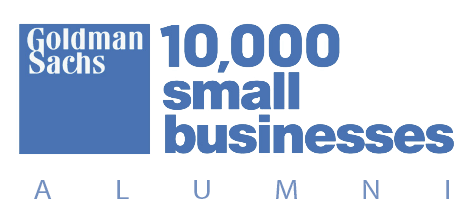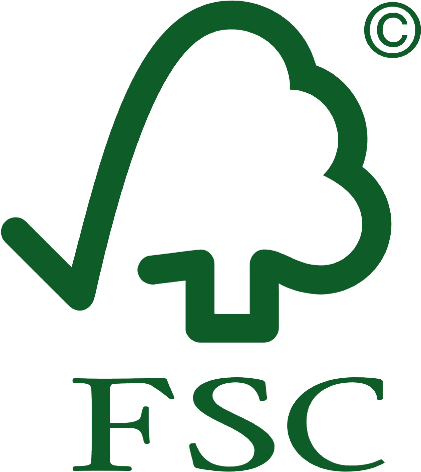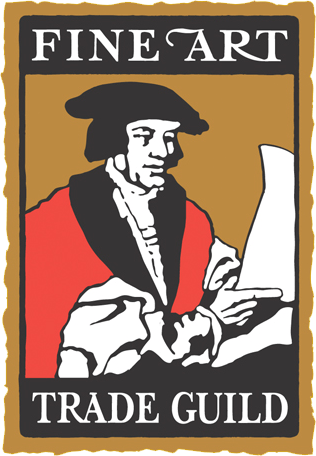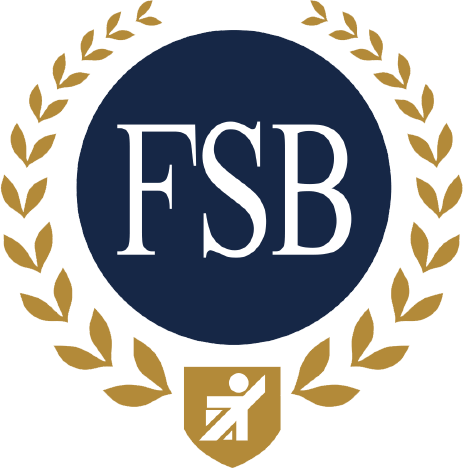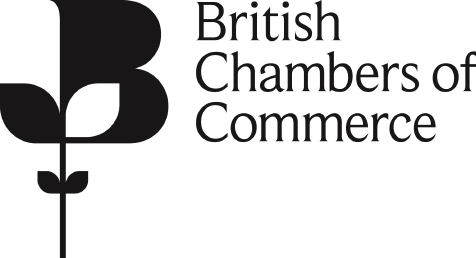 Splines
Up to 5 splines can be used on your frame, for 2 purposes. Either to make a stronger frame for large works (where it's often painted over), or for the style and character it adds to your frame. In the latter case, contrasting woods can be used to enhance the effect.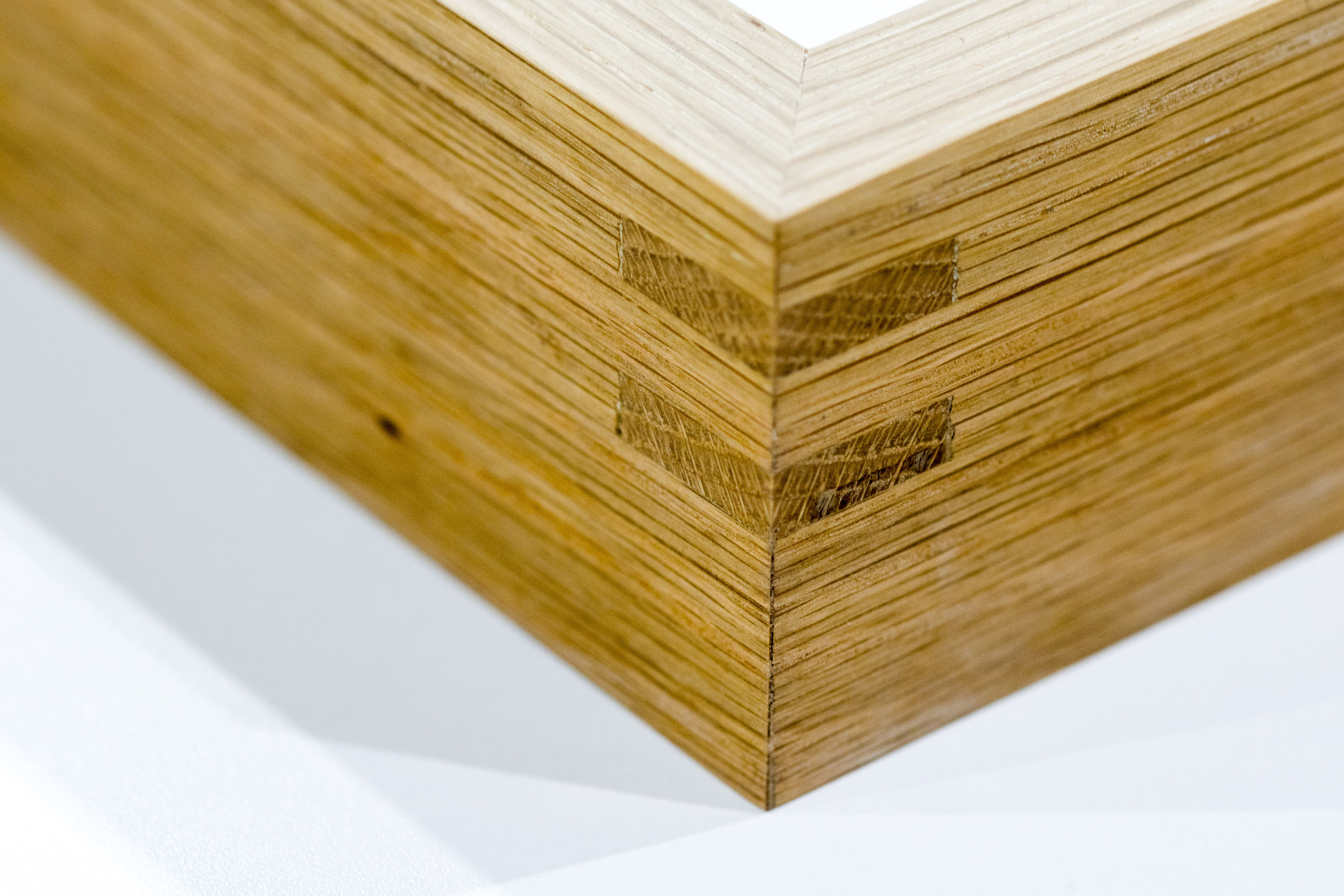 Extra Large?
We specialise in oversized, meaning your box frame can be customised to any length. Frames this large can act as a centerpiece and really pull your space together.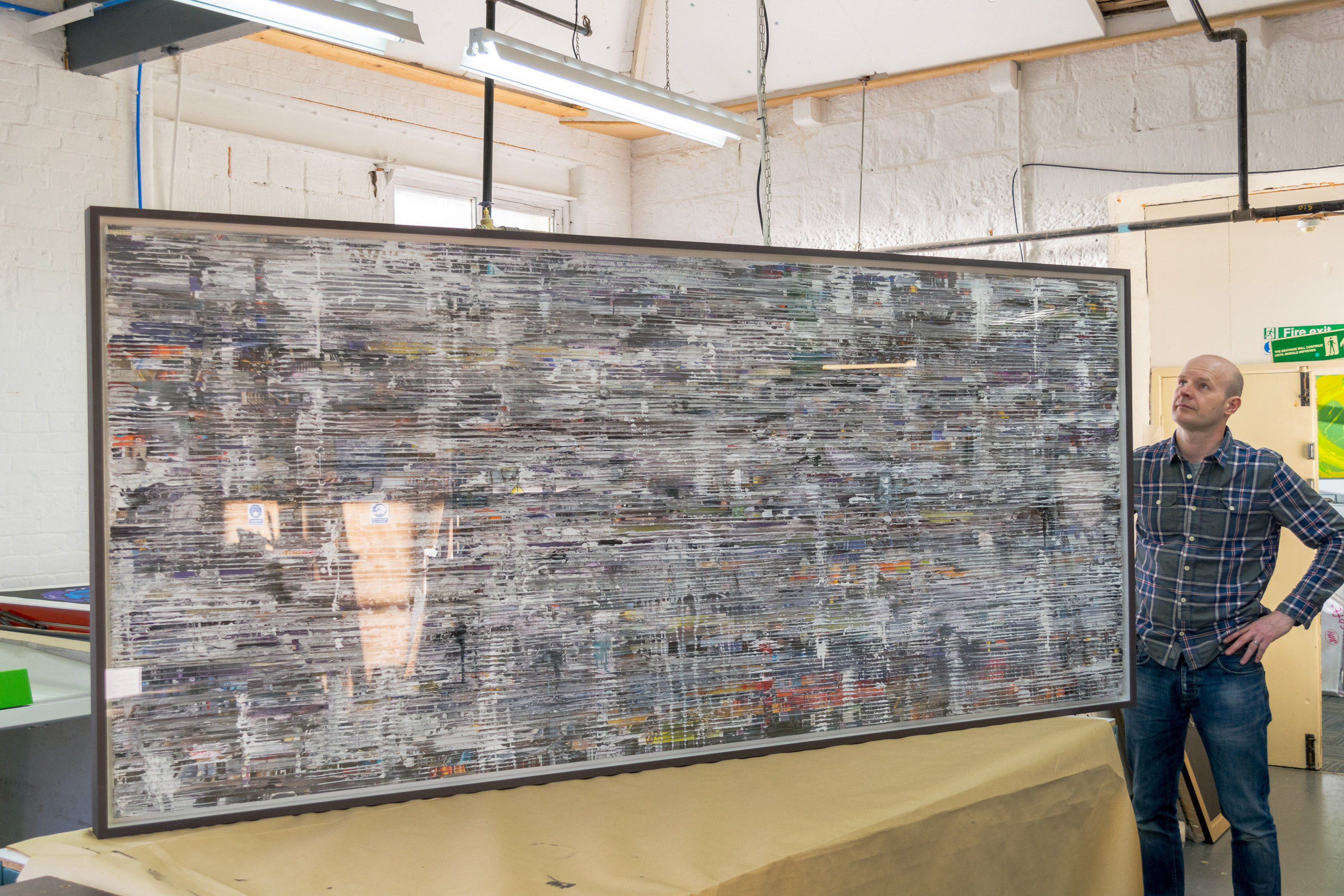 Brushed

A lovely finish on either brass or aluminium, giving the effect of a unidirectional brushed texture. This is often paired with a black internal or polished face on tray frames.

Patina

A chemical finish added to the metal to cause a reaction which creates a dark, rough finish. One of our most rapidly growing finishes in popularity!
"I started using Harten Frameworks six years ago. These guys are the best framers in the UK, they focus on my needs and always deliver. "
Description
How Big is a "Large" Picture Frame?
Anything over A0 (841 x 1189mm) is usually an oversized frame. These items often require special planning, materials and construction.
We regularly work with pieces several meters in height and width and have developed a specialty in oversize frames since moving to our new workshop.
Our framers take particular pride in the unique challenges and manufacturing considerations & practice, in constructing these enclosures to conservation standard. The materials such as glass, acrylic, boards & profiles, all need stocking at these larger than usual size. Even the machinery needed is of a specialist nature for extra large picture framing.
The results are always spectacular. The increased weights of these frame materials and their inherent fragility, mean that the construction techniques have to be adapted and engineered for strength. The addition of a support frame is needed, and often cross bracing. Some of the largest works framed by us have been art canvases, with a glazed size of 2630 x 1765mm.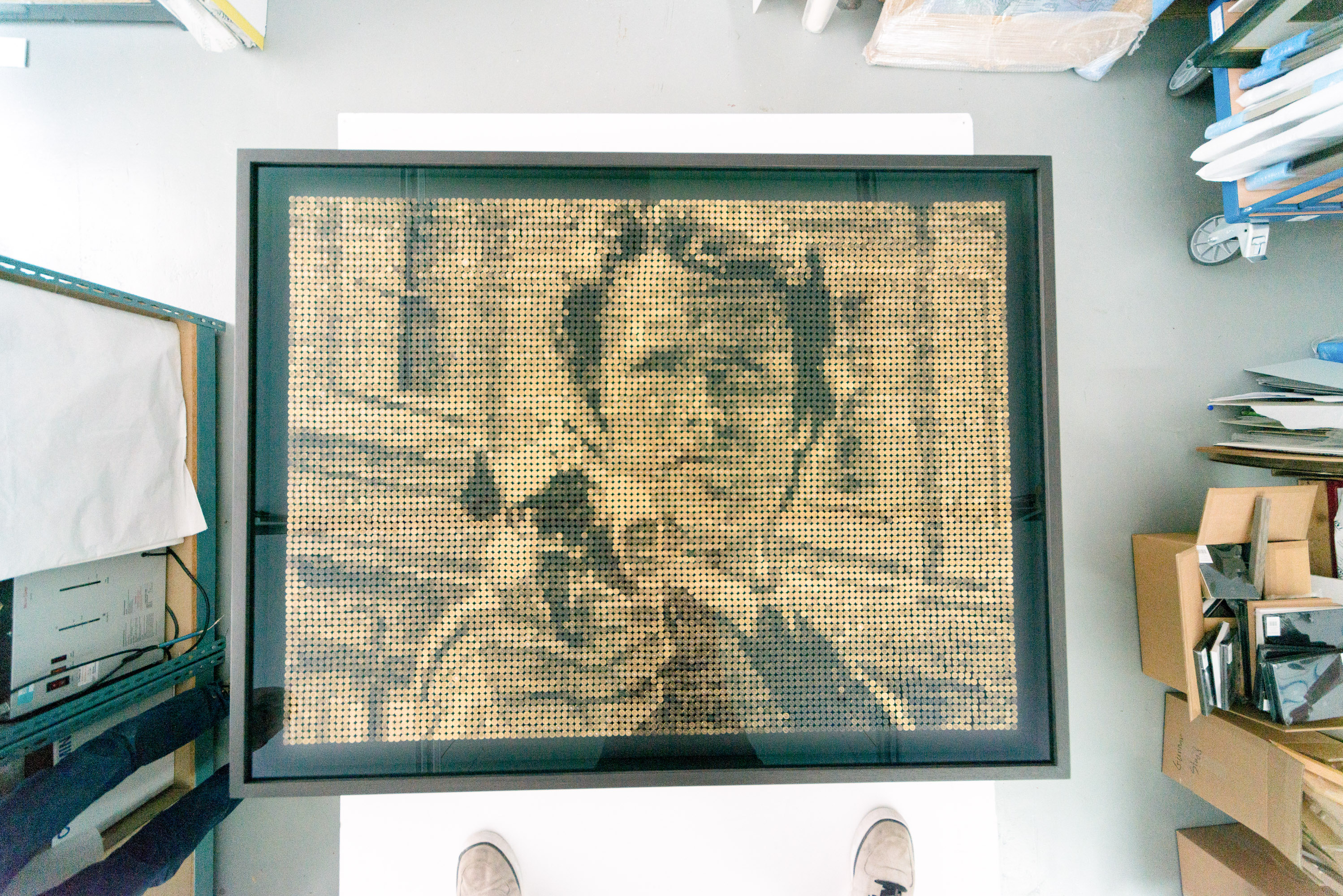 Get your project started
Let's get your art framed
Get a bespoke design brief for your project. Each frame is uniquely designed and manufactured in house by our expert framers.
Craftsmanship
We Are Set Up To Manage Oversized Work
From our workshops to our staff, we are proficient at completing huge framing, whilst keeping our meticulous standards.
49 Years Experience
As we've been around for nearly 50 years, we have an enviable amount of experience in all aspects of picture framing and display solutions.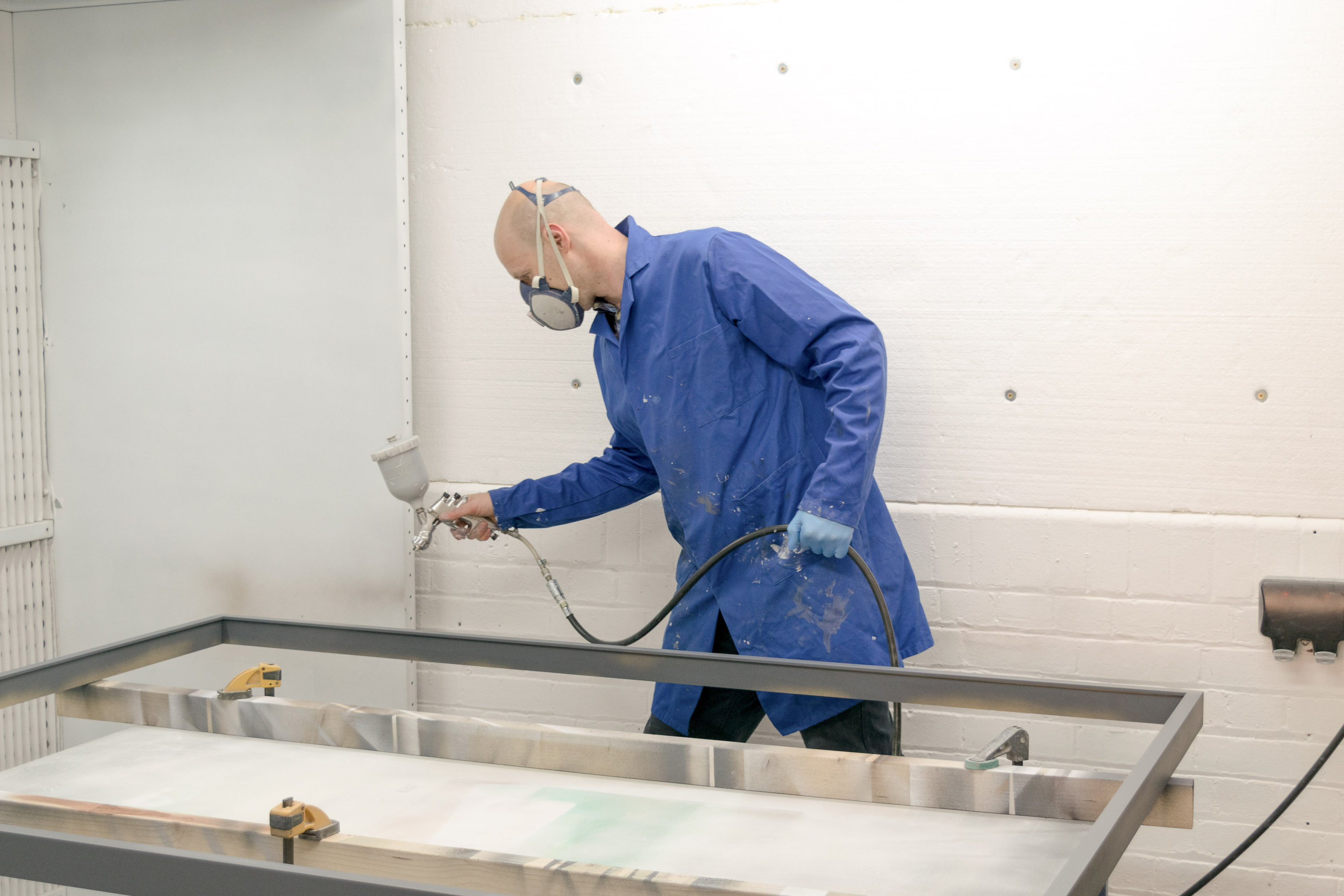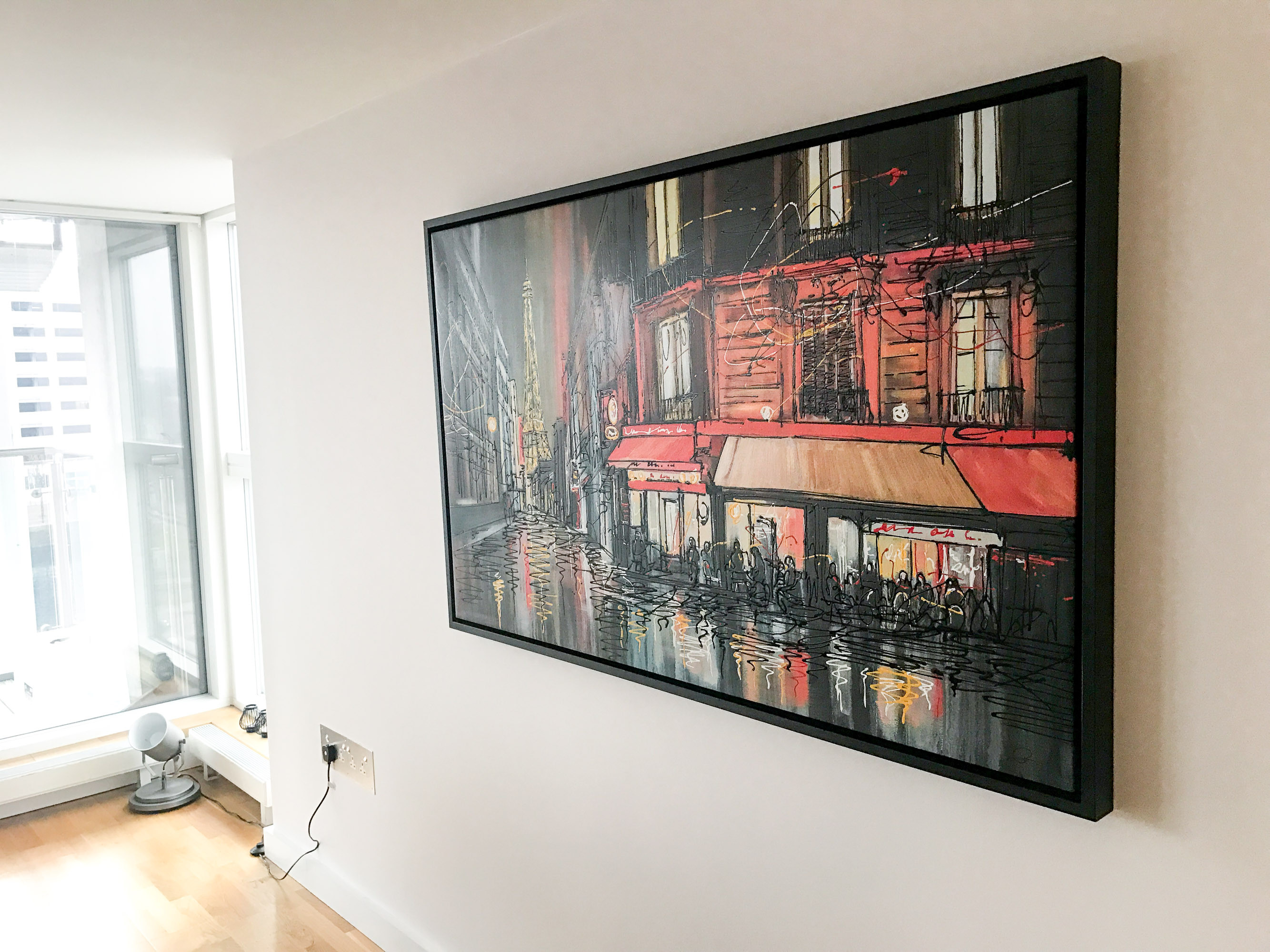 The framing of my piece has really made a statement in our new home, for a price that was unrivalled by any local competitors.
Finishes
Finishes & Materials
Sometimes we have to change materials or add extra supports for larger work. We can talk you though your options in your initial consultation.
Burn Back

Gives modern rustic aesthetic with deep texture and ageing effects. The process involves carefully burning the wood. Ash or obeche wood has the best grain effect for this technique.

Corten

This unique finish is created though a careful chemical reaction on wood and metal. The result is a natural rust which is then sealed with clear lacquer to protect it.

Gesso

A traditional method of preparing a frame surface for paint, gilding or custom finishes. Can be applied to wood, metal and even paper mounts. The craftsmanship and secret recipes involved create a stunning finish that speaks for itself.

Gilding

After laying a gesso base, gilding can be applied using leafs of many metals, including gold, silver, bronze, copper & aluminium. This gives you a luxury finish with a huge range of custom styles including patination, scuffing, rub through and burnishing.

Hand Painted

Your profile can be expertly painted in any colour required to match your artwork or environment. This cost-effective finish can be further enhanced with techniques such as stippling, veiling, patination and distressing.

Sprayed

Spraying is our most popular finish, with benefits including invisible frame corner joins, a smooth high quality effect and a choice of colours and glosses. It gives contemporary museum quality to any artwork.

Staining

A versatile option that can be used to enhance grain, add colouring and even out natural surfaces. This is best used on natural woods.
Acrylic Options

Acrylic is naturally 70% UV resistant, 50% lighter than glass and incredibly tough to break, making it an ideal replacement to glass if preferred. Higher grade acrylic options include full UV resistance, anti-static or anti-reflective coatings.

Glass Options

We offer a UV resistant glass as standard on our frames, with higher grade options to choose from including 'Gallery Glass' which has an anti-reflective property to make your artwork sing or glazing with anti-scratch coatings.

Board Qualities

You can choose from 3 qualities of mount board. 'Everyday' boards, which come in many colours and are the most cost effective. 'Conservation' boards which are acid-free and most commonly used. Then 'Museum' boards, which are the best quality and 100% cotton fibre.

Hand Finished Woods

Our team handcraft our wooden frames in house from a range of species including beech, oak, walnut, rock maple, ash, cherry and pine guaranteeing a high quality finish every time.

Hand Finished Metals

We've developed our metalwork extensively recently, with our team now welding both custom aluminium and brass frames to suit a number of different shapes and styles.
Get your project started
Let's get your art framed
Get a bespoke design brief for your project. Each frame is uniquely designed and manufactured in house by our expert framers.
Examples
Examples Of Frames For Large Pictures
Browse images from past projects, including many oversized frame ideas to give inspiration for your next project.
"The only museum quality framers we've found outside London. "

Chris Brooks

Gallery Owner
Suitable For
What types of artwork can go in an oversized frame?
Oversized artworks usually go into box frames, which is highlighted in the table below.
Acrylic
Metal & Wood Frames
Artwork
Box
Panel
Box
Simple
Stretcher
Tray
3D Object
Board
Canvas
Digital File
Mirror
Paper
Textile
Get your project started
Let's get your art framed
Get a bespoke design brief for your project. Each frame is uniquely designed and manufactured in house by our expert framers.
Construction
How Are Large Picture Frames Made?
Most of the processes we use for oversized picture framing is similar to standard, but there is in depth knowledge of materials and processes that needs to be used to ensure a solid structure for the frame.
Profile
To achieve the required strength and account for the thicker glazing (discussed below) you'll generally need a much deeper profile to house all the elements of the frame.
In addition a strong wood is needed to ensure the big frame remains strong over the life of the frame.
To add extra rigidity we can also add spline joints to the corners of the frame. This is much stronger than the usual method of joining frames, which uses special framing pins and wood glue.
Splines involve creating interlocking sections of wood to add friction and a difference in grain directions. The splines can be made into a feature of the frame by using different woods or finishes to create contrast and add interest to this construction element.
If extra strength in the profile is required we can add steel angle brackets to the internal corners of the frame. We first create a routed out groove so the internal components (glass, mount, artwork etc) all site flush against the frame internal. Then add the angle bracket, screwed to the frame.
Glazing
With oversized frames you'll need thicker glazing. We use 4-6mm for large frames, depending on the exact sizes involved.
Glass is not recommended as to get the strength required at that size you need very thick glass. This makes the frame weight so much it can take 3 people just to lift it, in addition to special hanging techniques.
So acrylic is the usual method for glazing oversized frames.
Hanging
String or wire will not have to strength to hold an oversized frame. There are several valid options:
Strap Hangers
2 Metal fixings, each using multiple screws are attached to the back of the oversized frame. 2 corresponding hooks are screwed into the wall, and the frame is hung on these.
Link Hangers / Museum Hangers
2 brackets, one on frame – 1 on wall. Joined with metal bone. Up to 100kg
Split Batten
Best for completely flat walls. Gives seamless, flush visual.
Subframe
Subframes are essential for oversized work. They provide much of the structural stability, particularly if the main profile is thin.
There will likely be additional support struts to further maintain the rectangle shape of the sub frame. Up to 2 horizontal and 2 vertical support struts are used. These are of course behind the frame and never seen when the art is displayed.
Workshop Technology
To produce very large picture frames takes some large machinery. You can read more about the workshop on our Company page. Here are some highlights:
62 inch HP Giclée printer

1.5m laminator

1.7m Hotpress

Special workshop setup for large framing

Professional spray booth for finishing large frames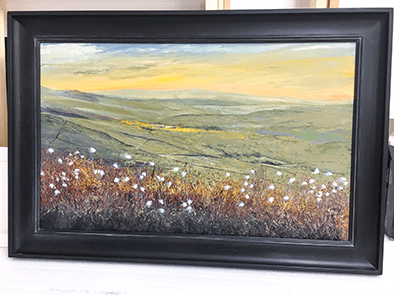 Harten have made beautiful frames for me for over 20 years.
Get your project started
Let's get your art framed
Get a bespoke design brief for your project. Each frame is uniquely designed and manufactured in house by our expert framers.