Fine Art Printing Services
Your artwork (be it photo, digital art or an image capture of a painting) will be printed using the finest art papers and a professional HP artwork printer.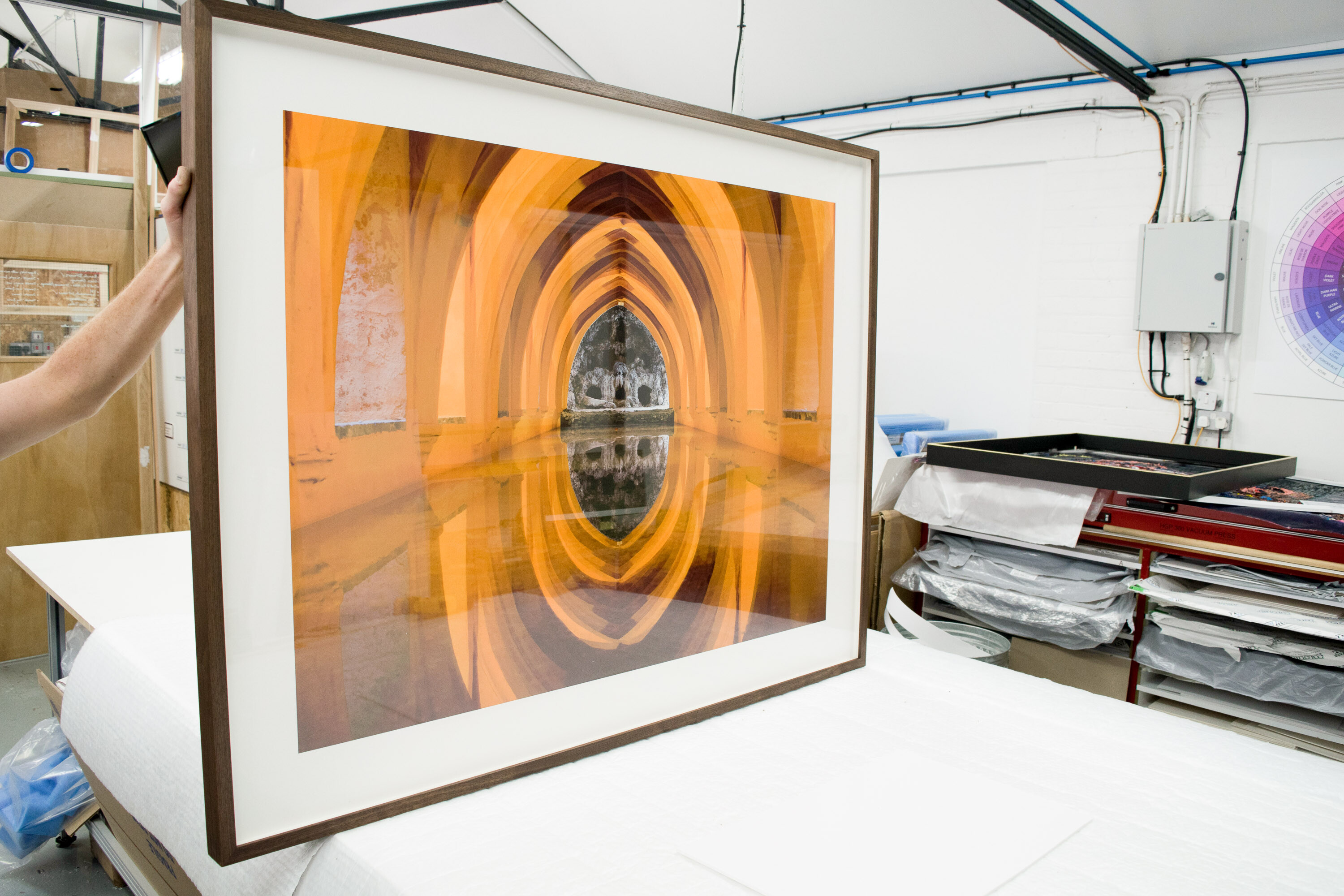 Image Types
Sourced Art
We can provide options for artwork in a commercial environment with custom commissions for digital and physical artwork to suit the design of your space.
Your Files
If you've got digital files we can certainly print these for you. This could be artwork, logos, signage, branding material, informational displays etc.
It's important to remember that not every digital file can be printed at any size. Images taken on phone cameras often don't have enough information to reproduce at very large sizes. We can certainly work with you to help improve a file if it's your only copy, but better results will be achieved with a DSLR camera.
Design Service
When you need any graphic design work done we're also able to help. It could be as simple as formatting and laying out items like your logo or address for promotional material. Or as complex as creating a custom range of digital art for your company.
We have an imaging service through our design department that can provide you with a visual of what your workplace will look like with our images in place. Or perhaps you have your own images that you'd just like to check what they would look like insitu before you proceed.
Substrates
Fine Art Paper
A pure white 100% cotton rag paper gives fine art images a sophisticated feel. When watercolour images are printed with a Giclée printer to this paper it's almost impossible to tell the reproduction from the original.
Heavy stock, matte paper
This is perfect for posters and displaying information.
Photographic Paper
When printing large photographs it's important to also consider how they will be displayed. it's often advisable to dry mount photos to a Di-Bond backing to ensure a perfectly smooth, flawless finish.
Another option is to not use photo paper at all. By using a vinyl substrate then mounting the as an Art Panel it gives the same depth of colour and professional image right through to the frame. This can be an impressive, cost effective solution.
Canvas
A low-sheen varnish treatment is applied for protection and longevity after the canvas is stretched to a bespoke natural wood support frame with puncture protective backing.
The canvas is expertly 'gallery wrapped' to the wooden support frame, and security fittings are added. We also have an installation service available.
Technology
Giclée Printer
We have an HP DesignJet Z6200 for giclée art printing. It's 62″ wide and produces the very highest quality professional images.
It can print images 1.5m wide by the length of substrate on the roll. So technically the maximum print size is 1.5m by 20m. However if you need to cover a very large area with one image, the common technique is to print smaller sections. 1x1m image sections can be bonded to foam-core and then positioned like a jigsaw. Standing back a few feet (as you would with such a large image) any joins between panels become insignificant.
Inks
Our HP printer uses 10 ink cartridges. These are no ordinary inks.
From the chromatic reds to the extremely high pigment colouring – these inks come with a 100 year guarantee against UV fading.
Eizo Monitor & ICC Profiles
An "ICC Profile" is a computer file that holds information about a range (or gamut) of colours.
Each paper type has its own ICC profile that we've created. We can use these colour information files in combination with our Eizo CG277 Monitor to see exactly what the final print will look like before we start printing.
This is an essential process to ensure that colours are reproduced accurately, as each paper responds to inks slightly differently. By previewing this on-screen, we can correct for any differences if necessary.
We have previously undertaken commercial printing of a bespoke history story wall panel for Arighi Bianchi for their exhibition stand at the Ideal Home Exhibition in Manchester. The panels were later re-used & are now installed in the Arighi Bianchi Cafe.
Get your project started
Let's get your art framed
Get a bespoke design brief for your project. Each frame is uniquely designed and manufactured in house by our expert framers.