Giclée Art Printing Service
Your artwork (be it photo, digital art or image capture of an artists painting) will be reproduced in crystal clarity on our HP fine art printer.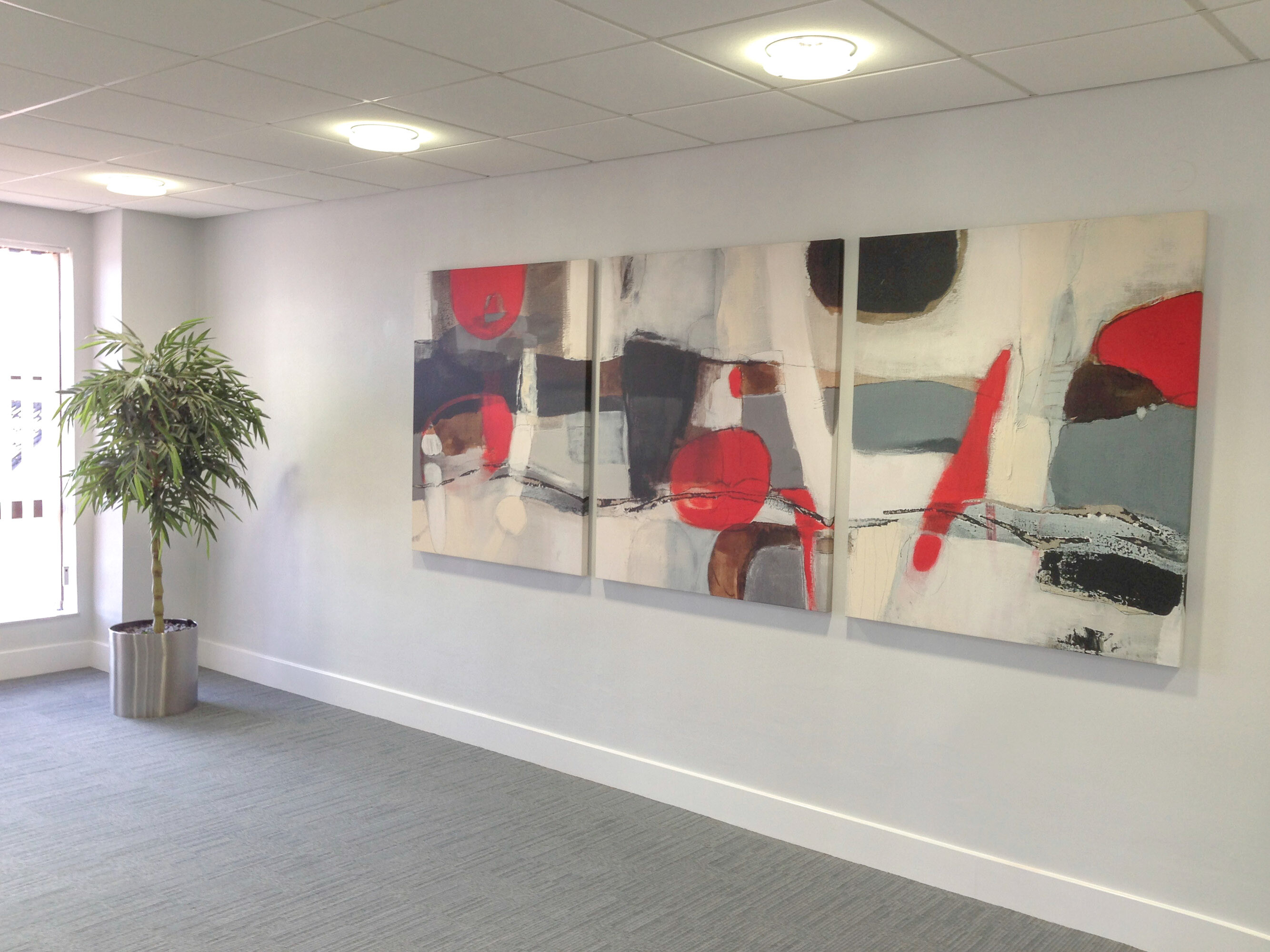 What Is A "Giclée" Print?
Giclee simply means "to spray". It's a French word that describes how the ink is applied to the paper during the Inkjet printing process.
At Art Graphics UK Ltd we love art & images and their presentation. One of our favourite ways to present images is print to canvas – which we do on our HP Designjet Z6200, a massive 62" wide giclee printer.
Art from our image bank is chosen, or your own images / artwork can be used, and printed to high quality canvas. A low-sheen varnish treatment is applied for protection and longevity. The canvas is stretched to a bespoke natural wood support frame with puncture protective backing and expertly 'gallery wrapped' to the wooden support frame. Security fittings are added and we have an installation service available if needed.
We have a small range of chosen stock art-print papers, and can order in any specified by clients. One of our favourite stock papers at the moment is a fine-art heavyweight Portrait Rag paper at 60" wide, which just makes print look glorious.
Image Types
Sourced Art
We can provide options for you when you need artwork for a commercial environment. We have connections with several image banks to find the exact design to fit your space; if you are interested in original art, we can recommend best fit. We can present layouts to assist you where needed.
Your Files
If you've got digital files already we can print these for you. This could be artwork, logos, signage, branding material, informational displays etc.
It's important to remember that not every digital file can be printed at any size. Images taken on phone cameras often don't have enough information to reproduce at very large sizes. We can work with you to help improve a file if it's your only copy, but better results will be achieved with a DSLR camera.
Design Service
When you need any graphic design work done we're also able to help you with this. It could be as simple as formatting and laying out items like your logo, address etc for promotional material. Or as complex as creating a custom range of digital brand-art for your company.
We have an imaging service through our design department that can provide you with a visual of what your workplace will look like with images in place. Or perhaps you have your own images that you'd just like to check viability in-situ before you proceed.
Limited Editions
If you have digital files you plan on using for a limited edition print run, we can facilitate this for you. This is a popular route for photographers.
We can provide a turnkey service to print, frame, deliver and install artwork - you are free to pick and choose which elements suit you. This professional package includes a certificate of authenticity and comes with our usual 10 year guarantee.
Get your project started
Let's get your art framed
Get a bespoke design brief for your project. Each frame is uniquely designed and manufactured in house by our expert framers.